Linking up, once again, with the wonderful teacher of Shakespeare, Melanie, with our learning notes for the week.
Monday, September 29
Today was the Feast of the Archangels. In the olden days it was just the Feast of St. Michael, or in Olde England, Michaelmas. Never ones to turn down a feast, my children were very interested in all the old European Michaelmas traditions so after hearing all about angels at Mass, we read a bit about the traditional festivities, as well as the passages from the Catechism about the fall of Lucifer. Satan is not the opposite of God (although he fancied himself such), but of St. Michael, whose name means "Who is like God?"
They always want to stay up late in their beds with flashlights, and so Louis suggested that this would be a great night to do that, since we are celebrating the victory of light over darkness today. A clever child!
We started on a new Bible verse, the last one on this CD from Sonlight. We memorized the others last year.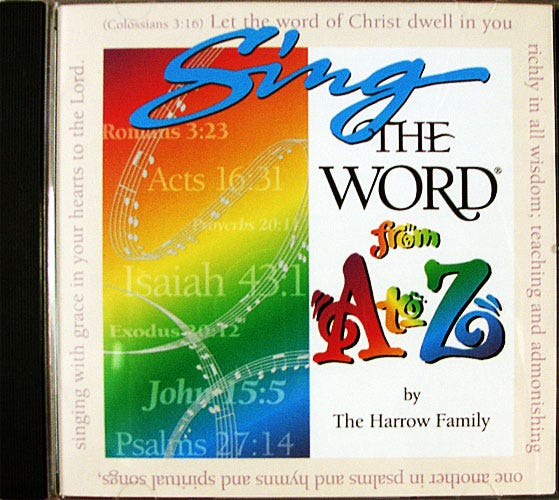 The music for this verse-set-to-song sounded very Jewish, so we talked about how St. Michael was considered a protector of the Israelites in the Old Testament as well (Daniel 10 & 12).
Everyone took a turn singing "Dona Nobis Pacem" for the videocamera, including Teddy.
We had a bit of a late start on math, and Ben and Marie got frustrated with their assignment. They were supposed to look at pictures of a few items going away from a group, like balloons flying out of someone's hand, and make a subtraction equation out of it. I don't like it when books make simple math confusing. Both of them thoroughly understand the concept of subtraction but had no idea what to do with the pictures of balloons flying away and flowers being taken out of a bouquet.
I wanted to have the three kids read to me before lunch, but the stories we chose (Little Bear Goes to the Moon for the twins and the next chapter in The Beginner's Bible for Louis) had all sorts of words they didn't know. Then someone found a wasp's nest on the swingset. I really didn't have time to root it out right then so I told everyone to just come inside. Then Teddy fell over trying to climb out of the swingset and started screaming (frightened, not injured). Mayhem was breaking loose, so I brought everyone to the couch and read aloud their reading stories for the day. Later in the day they will probably be able to read them back to me.
William started reading a biography of Abraham Lincoln.
I have a couple more Civil War novels to prescreen, but all the ones I've looked at so far are just too sad for this age (brothers fighting brothers or best friends dying, etc.).
After spelling, I did piano with those who hadn't squeezed it in the morning and then watched William's Latin lesson on DVD with him. We didn't use the DVDs last year, but they have more information in them than the teacher's manual so I'm glad we started them.
We had a little Michaelmas feast at dinner, with some of the more easily prepared traditional English foods (ie, no roast goose). I got all my inspiration from Haley.
Tuesday, September 30
Today we had a field trip to the cathedral downtown to learn about the big, beautiful organ that was installed there a few years ago.
We had a picnic lunch at a park near our old city apartment before heading to the cathedral.
I used to bring William to this park almost every day when he was a toddler. He called it the "fig farm" back then because of this plentiful fig tree.
William and Louis each played for a few moments on the organ. I had to tear William away, literally.
In the afternoon, it was raining. William watched a short video about the parts of an animal cell. Then they all watched an episode of Liberty's Kids.
That evening we kept talking about the organ at dinner, and how the piano developed and was different from the organ.  We watched Youtube videos of the biggest organ in the world, and the oldest, and the one at the church where I was baptized, which is pretty magnificent.
Wednesday, October 1
At Mass a young seminarian deacon gave a great homily about the Gospel reading and spirituality of St. Therese (feast day today!). He looked about 20 years old and was full of joy and enthusiasm, just like St. Therese! On the way out, he shook Louis's hand and said, "Have you ever thought about becoming a priest?" 🙂
We'd finished listening to Peter Pan, and next up was an audiobook about the Oregon Trail I picked up at the library. It turned out to be poorly written and even macabre–I turned it off after 3 deaths happened in the first 20 minutes and the family heading out on the Oregon Trail heard a news report about people freezing to death and cannibalizing each other on a stranded train in the mountains. Yuck.
I popped in a CD that William's 1st grade teacher gave him when we withdrew him from school. It's all about the seasons and the calendar, and they listened to it every day in his 1st grade classroom. He (and all the kids) love it and were thrilled to hear it again. I always find it amusing when my children get so excited about songs about raking leaves in the fall and building snowmen in the winter!
I had started All About Spelling with the twins together at the beginning of the month. Marie had been begging to do spelling since last year, but Ben was not interested. So I decided to let him off the hook for a few weeks and just went ahead with Marie in Level 1 and got Louis going on Level 2.
Last week I reintroduced it to Ben and he was ready to start. He's very quick with phonics, actually. After a week of playing with the letter tiles he wants to start spelling some words. I need to do this separately with each child, rather than trying to keep Ben and Marie on the exact same step. This program may be able to completely replace our super-boring phonics textbook we have been using, but I'm not sure yet.
William and I started a chess game that went throughout the day. I can't sit down with him, but I can move a piece every time I walk past the counter.
Afternoon piano: I'm experimenting with teaching the children how to make chords and imitate simple songs I've played, rather than read sheet music.
Last year we did the piano workbooks, and they were very tiresome.
Making music should not be boring, right? Instead of buying four new theory workbooks this year, I got a DVD called Piano for Quitters that I'm slowly watching and implementing.
William has been practicing a simple chord progression from the DVD, and today he played the entire progression backwards with his left hand while playing it forwards with his right hand. Then I told him to play Ode to Joy in C major, which he figured out pretty quickly. Then I said, kidding, "Now in F# major!" Haha, right? He ran his fingers over the keys for a second and played the melody just like that in F# major.
Marie Therese got her Name Day Blessing at dinner, and afterwards we finished Charlotte's Web. I held back the tears until the last paragraph, when I had to turn the book over to William to finish reading aloud.
Thursday, October 2
This morning we had two well-check visits scheduled at the pediatrician's–the two summer birthday kids. So we packed up some coloring books and worksheets, and headed out.
Afterwards, I stopped by Trader Joe's because it's close by the doctor's (and not close to our house) and because taking all my children to the grocery store is almost as much fun as spending two hours in an exam room with them. Actually, they all did a great job and got to pick out a box of cookies from the store. Just what I need in the pantry.
Then we swung by the library and exchanged one huge stack of banal easy readers for another. Screening out Superman vs. Screech-O books is not my favorite aspect of parenting. We did find a few audiobooks, and Marie got a stack of books on marine mammals, which she looks through constantly. We also saw that Jean Craighead George (or her estate, as she's now deceased) has just published a new novel about an Eskimo and an bowhead whale. I would have got it to read aloud, but we have too many others in the queue right now.
With all this driving around town, and everyone's continued interest in the organ, we listened to this book all day:
A better title would be The Dictionary of the Orchestra, because it's not a story. The first part of the book has a page on maybe 10 famous composers. The accompanying CD plays an excerpt from one of their famous works. The excerpt from Beethoven was the Ode to Joy with full chorus, so William got to hear all that is going on underneath the melody he's been practicing.
The second part of the book has a page on most of the instruments in an orchestra, and the various keyboard instruments, with the CD playing an orchestral excerpt that highlights each instrument. The kids tried to be the first to guess each instrument in the excerpt. They either know it immediately or they start guessing wildly: "Harp? French horn? Triangle??"
At our field trip to the cathedral, the organist explained how the air pumps fueling the pipes work. Everyone was excited to see in this book that in the very old days, organists hired children to jump and down on enormous bellows (massive trampoline!!) to keep the air flowing into their organ pipes!
When we got home, I was so worn out the younger ones got off for the rest of the day. William watched his Latin DVD, read a chapter of his book, and beat me at chess.
I decided to reschedule the October birthday kids' well-checks for Christmas break.
Today was the Feast of the Guardian Angels. At one point last week, I thought it would be nice to plan to make an angelfood cake today. Nice thought!
Friday, October 3
After Ben and Marie went to the Atrium, we got our doughnuts for good behavior all week and went to a park.
While there, the kids wanted me to time them running around the walking trail that circled the park.
The one with the slowest time (by just a few seconds) was very despondent, so I thought I might make him feel better by running the track myself. Louis timed me, I did my very best, and I got the slowest time. The one who was formerly last felt much better.
Then Teddy insisted on "running" the track, and I was reassured that I can still outrun one of my children.
At home, I read a few Lego books from the library to Ben, Marie, and Louis.
Not my first choice of reading material, but better than the Superhero or Diego ones.
Some kids practiced piano; others read Lego books to me.
William and Louis did an examination of conscience, and when Teddy woke up from his nap, we drove over to Nathaniel's school and the boys made their confession. Their favorite part is coming home and burning their list of sins!
Saturday, October 4
The kids had completed all their September reading requirements for the Book-It program, so Nathaniel took them to Pizza Hut for their free pizza.
I sure don't follow the parenting rule of not using food as a reward.
At dinner, we read about St. Francis, and William Francis got his Name Day Blessing. The dog and cat got a pet blessing too. Then we watched the Charlotte's Web film. Fern and Wilbur are perfect, but I don't care for all the non-E.B. White narration.
Sunday, October 5
This afternoon Nathaniel won the Superdad award. He took the kids to the park while Teddy and I napped, and he made that angelfood cake I didn't have time for during the week.
Marie caught a few frogs at the park and set up a frog habitat at a friend's house. Sorry, no slimy things allowed in this house. Her friend is also keeping the skinks she caught last week. They are still alive!